Enrollment Information
Immunization Requirements for Oklahoma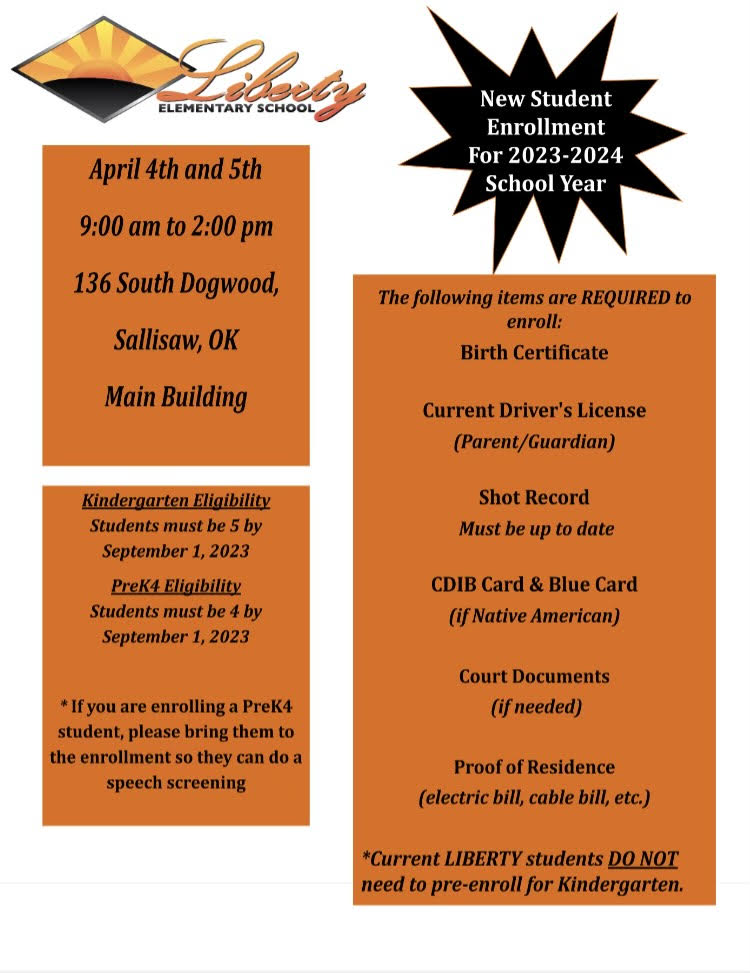 Please contact Mrs. Barlow with any questions. jbarlow@sallisawps.org
Three-Year-Old Enrollment
The 2023-2024 Three-year-old program enrollment is now open. You must fill out the enrollment link AND provide the required documents through email to complete the submission process. Once that is complete, your child will be put on a WAITING LIST. You will be notified by April 1st, 2023 if your child was accepted into the program.
The enrollment link is below:
https://forms.gle/YvvZyiRdboRAEV4p6
We will have enrollment on-site for the PreK4 and Kindergarten Programs on April 4th and April 5th. More info will be sent out soon on that enrollment.