Eastside Elementary
1206 E. Creek | Sallisaw, OK | 74955 | 918-775-9491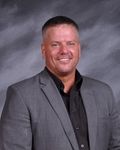 Mr. Chad Jasna
Email Mr. Jasna
Welcome to Eastside Elementary School! We are pleased that you and your child will be a part of our school family. We hope that this will be an exciting and successful year for you. Our wonderful and excellent staff is dedicated to recognizing the value of each individual student. We are committed to creating a positive and safe environment for learning where all students are given the best opportunity to succeed in school.
We believe that open and clear communication between school and home is vital to the success of your child's academic and social development at Eastside Elementary. We look forward to hearing from you. Parents serve a partnership in helping to educate the children of the school community. We encourage you to help us make this a very special and successful year for your child by visiting us often and participating in school activities. There are numerous opportunities for you to be actively involved in the education of your child and our school family. We welcome you to be a part of the wonderful things we have in store at Eastside.
---
Eastside Elementary - Teacher of the Year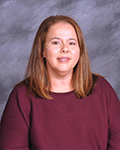 Mrs. Kasha Bell
Mrs.Kaysha Bell is the Reading Specialist at Eastside Elementary. This is Mrs. Bell's fifth year in the Sallisaw School District and her 18th year in education. She has a Master's Degree in Reading and is certified in School Administration. Mrs. Bell is the Eastside Elementary Spelling Bee sponsor, and she works with 3rd--grade students in the after-school program. She enjoys building positive relationships with the students in order to help them succeed.