Sallisaw Middle School
2101 West Ruth | Sallisaw, OK | 74955 | 918-775-6561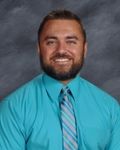 James McInerney, Principal
Email Mr. McInerney
Sallisaw Middle School is a beautiful, state-of-the art facility, with some of the best teachers that you will find in all of Oklahoma! We want every student to feel welcome when they enter the building and be safe so that they may focus on learning every day.
---
Sallisaw Middle School - Teacher of the Year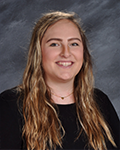 Ms. Katelyn Weese
Katelyn is a 2015 Sallisaw High School graduate. She graduated with her Bachelor's in Mathematics Education in May 2019 and her Masters in Instructional Leadership in December 2020. This is Katelyn's third year teaching at SMS. She teaches 8th Grade PreAlgebra, Algebra 1 and a Leadership & Innovation Course. In the summer of 2021, Katelyn was chosen as one of two STEM teachers in the state of Oklahoma to complete the OneNet Teacher Externship Program. She has also served on the Oklahoma Academic Standards for Mathematics Review Committee, where she works with other teachers to revise the mathematics standards and make sure they are appropriate and achievable for all students. She recently began working with the Oklahoma Math Tutoring Corps where she provides three hours of free online tutoring to students every week in an effort to increase student achievement in eighth grade mathematics. Katelyn is also working towards her Robotics Certification so that she can start up a robotics team for Sallisaw Public Schools.