Sallisaw High School
2301 West Ruth | Sallisaw, OK | 74955 | 918-775-7761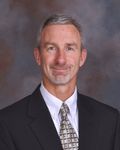 Russell Tillery, Principal
Email Mr. Tillery
Sallisaw High School strives to provide a variety of programs to engage all students. Partnerships with CASC and ICTC allow students to acquire college credits and industry certifications. Students also have numerous extracurricular activities to choose from, including athletics, fine arts, academics, eSports, and much more. Continuous improvement is the expectation of every Sallisaw High School faculty, staff, and student.
---
Sallisaw High School - Teacher of the Year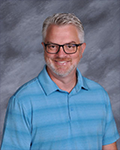 Mr. Shawn Winton
Mr. Winton is a Biology and Physical Science teacher at Sallisaw High School. This is his 5th year teaching at Sallisaw and 17th year teaching overall. Mr. Winton is the science department chair and has been the voice of Black Diamond football & basketball team, and is the eSports coach. Mr. Winton has five children who are all currently in high school at Sallisaw: Kaly who is a senior, Tessa who is a junior, and Drake, Abigail, and Elijah who are triplets in the 9th grade. Mr. Winton is the worship minister at the Sallisaw church of Christ and also works with the youth. Mr. Winton's favorite aspect of teaching is the daily interaction with the students and helping them to learn and achieve their goals.