EDIT MAIN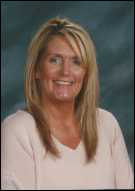 Toni Jasna | PRINCIPAL
Liberty teachers, staff, students, and parents are committed to working cooperatively to create a safe, secure, and nurturing environment that promotes the highest level of academic achievement and character development while empowering our community and meeting the diverse needs of all learners.
At Liberty, we maintain high expectations for all students and adults on our campus. Students are expected to act responsibly and always do their best academically, behaviorally, and socially. We encourage our students to seek additional support whenever they have a problem, need assistance or have a concern. We also believe that the best way to be aware of your children's progress is to communicate with your child's teachers.
As a way to further this communication, we will have parent/teacher conferences in October and March, quarterly report cards and grade level family nights. It is important to listen to your child and support him/her by encouraging each child to do his/her best.