EDIT MAIN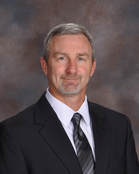 RUSSELL TILLERY | PRINCIPAL
Our goal at Sallisaw High School is to give our students an education experience that will prepare them to be successful as they transition to the next phase of their life. We want to instill the qualities, characteristics and skills they will need as they continue their educational journey in college or career tech, or join the workforce.
The success of our students is critical to the growth and development of our school and community. We want to partner with parents and community members to provide the best educational service possible. As a team, we will continue to improve and help our students develop the confidence to achieve their goals.
We are privileged to serve our students daily and we take that responsibility seriously. Thank you for your continued support. We encourage you to be involved in your child's education and our school family.